School Nursery
Admission to Nursery for September 2020/2021
Springfield School Nursery opened in September 2017, we are delighted to be offering our commuity high quality nursery provision, which enables all children to Learn, Thrive, Enjoy Together!
Places are limited to children who are 3 year old's for September 2020 or the term after they turn 3.
If you would like to register your child for September 2020 please complete the application form below.
The school nursery will have a limited number of places for 2 year olds who qualify for FEET funding. Information on eligibilty can be found https://www.surreycc.gov.uk/schools-and-learning/childcare-professionals/funding-for-childcare-professionals/providing-free-early-education/providing-free-early-education-for-two-year-olds
It is expected that in the first year, subject to places being available, that children will start the term that they become three years old.
The 15 hour offer will be two full days and one half day, this will be full days on Monday, Tuesday and half day on Wednesday morning or Wednesday afternoon with full days on Thursday and Friday.

Some parents will qualify for 30 hours free places and details of eligibility can be found at https://www.surreycc.gov.uk/people-and-community/family-information-service/choosing-childcare-for-children-and-young-people/paying-for-childcare/free-early-education-for-3-and-4-year-olds
To apply for a place please complete and return the Nursery Application that can be found at the bottom of this page.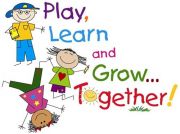 Page Downloads