French
We provide a stimulating and exciting MFL curriculum aided through Rigolo, which combines traditional and new media. This high-quality languages' education fosters pupils' curiosity. It enables pupils to express their ideas and thoughts in another language and to understand and respond to its speakers, both in speech and in writing. Our language teaching creates a love of learning languages, providing the foundation for learning further languages.
Children listen to and translate video stories in French based on their unit of work as well as joining in with songs.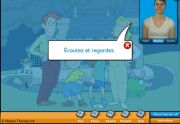 Bright, colourful flashcards are used to remind children of the vocabulary they have already learnt.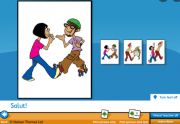 Rigolo covers a range of learning units. Children have opportunities for writing, reading, speaking and listening for every unit.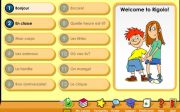 To develop French throughout our school, we have introduced vocabulary books, which move up with the children in KS2. In this way, the children build on the learning they have made as they move through the different units of work.
To encourage independence and creativity in their writing, we have made sentence-building sheets for each unit of work. The children use these to support them in their learning and they also enable the children to write sentences independently at the end of each unit.
Springfield French Cafe
It was lovely to celebrate French in Year 4 during Family Learning this year by welcoming families into our French cafe. The children took on the role of waiters to greet their family members and take their orders. A little taste of Paris in Springfield!