Safeguarding Children
This school is committed to safeguarding and promoting the welfare of children and expects all staff and volunteers to share this commitment.
This means that we have a Child Protection Policy and procedures in place which we refer to in our prospectus. All staff (including supply staff, volunteers and governors) must ensure that they are aware of these procedures. Parents and carers are welcome to read the Policy which is available on the school website, or from the school office.
Sometimes we may need to share information and work in partnership with other agencies when there are concerns about a child's welfare. We will ensure that our concerns about our pupils are discussed with his/her parents/carers first unless we have reason to believe that such a move would be contrary to the child's welfare.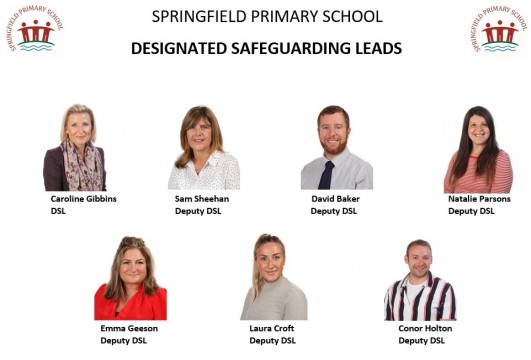 If you are concerned about a child's welfare, please record your concern, and any observations or conversations heard, and report to one of the DSL's as soon as possible the same day. Do NOT conduct your own investigation.
If your concerns relate to the actions or behaviour of a member of staff (which would suggest that he or she is unsuitable to work with children) then you should report this to the Headteacher in confidence. If the concern relates to the Headteacher, you should report it to the Chair of Governors (SSB), Clive Suckling (chairofgovernors@springfield.surrey.sch.uk) who will consider what action should be taken.
Mrs Caroline Gibbins - Headteacher
Click here to view the Safeguarding Policy and Safeguarding Policy Addendum for COVID-19
During this period of school closure we continue to be open for provision for vulnerable pupils and children of key workers. Irrespective of any closure, the safeguarding of all our children remains our top priority. At this time, our school will continue as normal in supporting our vulnerable children and if anyone has any questions regarding this they are asked to make contact with the DSL and headteacher, Mrs C Gibbins (dsl@springfield.surrey.sch.uk).
All adults at Springfield are made aware of the NSPCC Whistleblowing Advice Line on 0800 028 0285. This anonymous, free of charge service provides support to employees wishing to raise concerns about how their organisations has handled a child protection concern.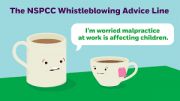 All adults are also expected to read the DfE guidance: Keeping Children Safe in Education Guidance September 2019
Expert information to help children and young people stay safe online, for schools to host on their own websites. Sign up on http://parentinfo.org/

Please also find below links to the following documents:-
Whole school safeguarding map: This outlines the whole school approach to ensuring the safety and well-being of our children - linked document below.
Phase safeguarding curriculum maps: these maps provide information about how safeguarding is explicitly taught to children, in an age appropriate way, which ensure their safety and well-being.
Page Downloads