School House System
Springfield School has recently renamed its houses, planned and delivered its first exciting event, Sports Week during the Autumn term. During Sports Week, children participated in extra fun sporting activities throughout the week in their newly allocated houses. Teachers were excited to introduce classes to sports or activities that they may not have much experience with before.

We were lucky to have the Barclays Men's Premier League Cup and the Women's Super League Cup visit the school, and children had the opportunity to have their photographs taken with them. Representatives from the Premier League team delivered a workshop to the children, detailing the history of the cups and their importance.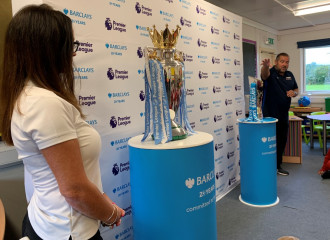 As we move through the academic year, there will be many other fantastic house themed events that the children will participating in. These include, a Carol Concert and each house choosing a charity to raise money for through events in the Spring term. The staff house leaders and newly appointed house captains who are helping to plan and run these events are detailed below:
| | | | |
| --- | --- | --- | --- |
| House Name | House Colour | Staff House Leader | Year 6 House Captains 2022/23 |
| Willow House | Yellow | Mrs Wilson | Lily & Isaac |
| Pine House | Green | Miss Bullock | Sidney & Rupinder |
| Chestnut House | Red | Mr Cain | Tom & Eva |
| Beech House | Blue | Miss Seagrove | Frank & Lola |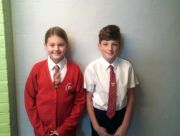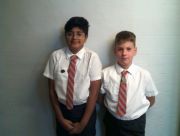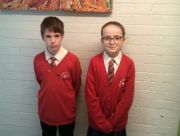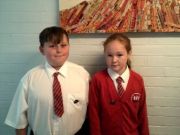 Please see information below about all the different house events our house leaders have organised and lead throughout the academic year.
Sports Week 2021
House teams participated in the house event, Sports Week. Throughout the week the children took part in extra sporting activities in their house teams. At the end of the week the Premier League Trophy and the Women's Super League trophy came to Springfield Primary School to mark the end of a fantastic week of sporting activity and achievement.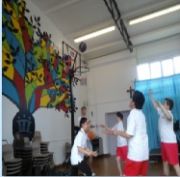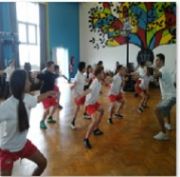 House Quiz
House teams helped create and lead a house team quiz. Children from across the school submitted questions, then the house leaders presented the virtual quiz to the whole school.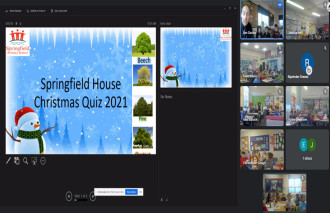 House Fun Run
It was thrilling to see all the children dressed in their House colours today, whilst competing in our first House event of the year – The Springfield Fun Run. The children ran around a pre-determined course for a set period, aiming to complete as many laps as possible to earn points for their house team. We were proud of the great effort many made to complete multiple laps. Beech House won for the KS1/EYFS run; Beech House also won for the KS2 run; and the overall winners, of course were Beech House. All had fun and demonstrated a great team spirit when competing. Well done to our House Captains and Sports Leaders for running the event so efficiently. Great work Springfield!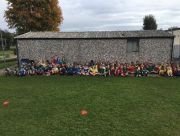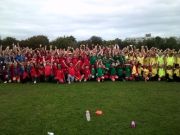 Interhouse Competitive Games
The school had a fantastic time competing in their houses. The house leaders and representatives worked hard to plan and deliver an excellent event that involved all children playing a competitive game within their houses in each year group. It was lovely to see the children having so much fun and working together and encouraging each other to achieve the points for their houses. It was great to see such good sportsmanship across all houses. All children and supporting staff, particularly house leaders and representatives have worked incredibly hard to make this event such an outstanding success. Well done Springfield!