Sports News
Sports Leaders
The leaders are put into place to organise structured games for KS1 children, build relationships and ideally be a great role model for all those children they lead for. They are also required to lead warm ups during school festivals/fixtures, give out letters, kit and lead their team/group, when also competing. During these roles, its impetrative they follow the 6 key values which are; determination, honesty, passion, respect, self-believe and teamwork.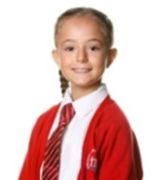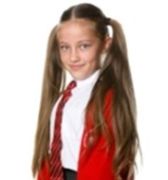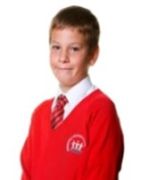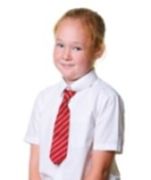 Boys' football matches
14th October
Springfield prevailed with a 2-0 win with a strong defensive display. The player of the match was a player in Year 6, who caused havoc in our opponent's backline all game.
15th October
Springfield narrowly lost on this occasion, despite an epic battle. The player of the match was Alex, for his consistent work rate.
4th November
The spoils were shared in an intense 3-3 draw. The player of the match was debutant Archie, who scored a brace.
28th November
The boys' team started well, scoring twice in the opening 5 minutes and managed to see the game out for a 2-1 win.
9th December
The team progressed to the quarter finals of the cups with an impressive 3-1 win against a team in the league above. The final goal was a great team goal, with great inter-play through transition from defence to attack.
24th February
Springfield hosted one of our nearest rivals in the quarter final of the cup, which was eagerly anticipated by all of the boys. Unfortunately, today wasn't their day. We could've forced extra time in the last minute but missed the opportunity, but on reflection both Mr Cain and the boys were in agreement that today the better team won. We have an emphasis at Springfield that we don't lose, we learn. We'll go again! Well done Noah, Albie, Ridley, Sidney, JP, Archie, Alex and Charlie
Girls' football matches
4th November
The team progressed to the next round of the cup with an emphatic 6-1 win. The player of the match was Isla, after scoring 5 well taken goals.
7th November
Our first league game of the campaign saw us win 5-2 with a solid performance. The player of the match was Isla, after scoring 4 goals, which has taken her tally to 9 goals in 2 appearances.
28th November
The girls' team ended November with an emphatic 15-2 victory. Some excellent performances as the team goes from strength to strength.
2nd December
The team drew their first game of the campaign. Player of the match was Isla getting the only goal in a 1-1 draw.
9th December
The team were back to winning ways in the league winning 3-1. Player of the match was Lola for outstanding contributions to the team in and out of posession.
17th March
The girls were back in action against Ashford Park Primary School last Friday. Springfield took the lead early on, before the opposition came back into the game. In the last few minutes of the game Springfield took the lead again with some fantastic passing and an emphatic finish. Ashford park equalised only seconds after, to send the game to extra time. Unfortunately for Springfield, Ashford Park scored in extra time and the match ended 5-4.
20th March
The Year 5/6 Girls Football Team welcomed local rivals Chennestone to Springfield in an eagerly anticipated match. Despite missing this season's top goal scorer and not having any substitutes, the team played even stronger and showed fantastic perseverance to work together to get the job done. Despite missing a penalty, the resilience continued as they had to step up again for a second penalty of the afternoon, scored by Lola. The girls finished with a 1-0 victory. Miss Seagrove was impressed with all of the girls' determination and teamwork. Well done to Victoria, Lexi, Lalia, Yaasmin, Lola, Poppy and Chloe.
Year 5/6 Mixed Hockey Tournament - 25th November
Springfield entered the Spelthorne hockey tournament against other local schools; the children were excited and keen to put their dedicated training into competitive matches. The pupils were well prepared, and started well with a good opening 1-0 victory. They continued to play with a resolute defense and continued to fight off any attacks in all of the 7 matches they played. Springfield countered attacked well, ensuring they scored as many goals as possible. We are delighted to inform you that Springfield triumphed and were the overall winners. The results were as follows: 1-0, 2-0, 2-0, 4-0, 0-0, 1-0 and 2-0.
Surrey School Dodgeball tournament
Despite losing only one game, Springfield finished in third place after winning the place play-off emphatically 12-0. Some great dodgeball was played and we were unlucky not to progress to the championship finals.
Tag Rugby match - Thursday 2nd February
Springfield hosted a friendly against a local school, preparing the team for an upcoming tournament. The children played some great rugby at times, but still need to improve further in their defensive phase. Despite there being no emphasis on the score, both Springfield teams performed well. Well done to Ridley, Albie, Sidney, Lucas, Alex, Charlie, John Paul, Isla, Chloe, Maya, Victoria and Lola.
Netball match - Wednesday 8th February
We entered the Spelthorne Netball tournament this year with Miss Stollery taking the team. The team continues to grow and grow thanks to Mrs Wilson and Miss Stollery's dedication during Fitness Friday and in their after-school provision, and this is a good step towards our progress. We were competitive throughout and showed some fantastic resilience despite results not going our way against 4 teams who regularly do well in the Spelthorne borough. Well done Noah, Ruby-Raine, Maya, Mattew, Louis, Timmy, Rita and Madison.
Boys' football tournament - Friday 10th March
This week the boys entered the Spelthorne boys 5-a-side football tournament hosted at Egham Leisure Centre. With only losing one game in the group stage, beating 2nd place and drawing with 1st place, we played in the 3rd v 3rd place match in which we narrowly missed out, losing 1-0. It has to be said that the school were extremely proud of the boys as they played some great attacking football throughout. We had some great victories and it was a great afternoon for all those involved. Well done Tommy, Lucas, Charlie, Archie, Ethan and IreOlewa.
Fulham Foundation - Monday 20th March
Springfield were invited to attend Premier League side Fulham's training ground and take part in a football festival. The morning consisted of a carousel of activities relating to all areas of physical development and the afternoon session was a series of 6-a-side matches. The children showed great sportsmanship and thoroughly enjoyed the experience of what it is like to be a premier league footballer. Well done to all those in attendance, Geoffrey, Lola, Leo, Poppy, Alex, Archie, Noah, Cade and Sidney.
Girls' football Tournament - Wednesday 22nd March
The girls had a fantastic tournament working well together and showing great team spirit! The team finished top of their group which meant that they went through to the final. Although Springfield conceded a goal early on, they managed to get back into the game with a good finish and then went on to create further chances. Failure to put one in the back of the net meant the game went to penalties. A fantastic display from Springfield's goalkeeper, with the addition of a few penalties scored, meant that Springfield came out triumphant! Congratulations to Leah, Leila, Chloe, Poppy, Lexi, Victoria, and Yasmin.
Year 4-6 Swimming Gala Thursday 25th May
This was the first time attending the gala for a number of years and it was met with nerves as well as optimism. The children really enjoyed themselves with the variety of strokes and the competition was fierce. Overall Springfield finished second. Mr Cain, Mrs Standing and Miss Potter were blown away with how the children conducted themselves, with great support for one another and how they represented all of Springfield's values. Well done -Sam, Luke, Cody, Emily, Sophie, Laila, Matthew, Issac, Albie, Marli, Eadie, Ruby, Maya, Emily, Lily, Sidney, Archie and Louie.
Year 5 & 6 Cricket Festival Friday 26th May
The boys were amazing during this event, having a range of different ages within the group. The boys' team won all their matches with the exception of losing to Staines Prep School. Some of the bowling shown by the boys was beyond their years which made the school very proud of them. They batted well and fielded in all the right areas, limiting their opponents to minimal runs. Well done - Ireolewa, Mikail, Alfie, Pesundu, Noah, Albie, Lucas G, Lucas H and Sid.
Year 5 & 6 Dodgeball Tournament Wednesday 24th May
The team got off to a slow start, losing to the eventual winners, who had previously drawn their first game. Meaning Springfield finished second by one point. Nevertheless, the performance from the team grew and grew as they went through the matches, and they won 8 and after losing the first. Mr Cain was delighted with their efforts and how they applied what they had learnt over the year into their games. Well done - Sid, Noah, Albie, Tommy, Maya, Victoria and Isla.
School Honours 22/23
Year 5/6 Hockey Cup Winners
Year 5/6 Girls Football League Winners
Year 5/6 Girls Football Cup Winners