Outdoor Learning Curriculum
Throughout the spring term and summer break the school's allotment area has been rejuvenated and further developed to enable some of the children who attend the school to have a hands on curriculum that includes horticulture and bio-diversity as an enhanced element. The journey began with the 2019 eco council evaluating the existing space and then designing an allotment area that included a greenhouse and planting beds for each year group. Through funding from the PTA and local council contributions, the development is now complete ready for a September launch. The children across all classes are now going to begin some planting during the warm autumn afternoons. The area will provide opportunities for children's sensory development along with opportunities to learn about responsibility, developing patience and social skills through horticulture.
Click here to view the video about our allotment
'Love the Outdoors' Outdoor Classroom Day
Outdoor Classroom Day is a global movement to inspire and celebrate outdoor play and learning. The theme this year was 'Love the Outdoors', to encourage a love of the natural world and to encourage everyone take action to protect it. Lessons learnt outdoors, whether maths, science or language, often stay with us for life. Being outdoors helps children focus, boosts creativity and imagination, and can simply be more fun. The children took part in this movement on Thursday 5th November where they completed a range of activities outdoors including maths, 'Race for a Rainbow', nature walks and many more.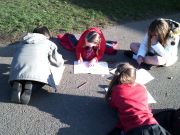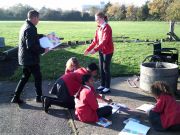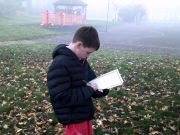 Gardening Club
The year 4 gardening club planted 30 saplings as part of the 'Big Climate Fightback' initiative launched by the Woodland Trust. The planting of these trees helps the school earn points to obtain the Green Trees award the school is working hard to achieve this academic year. The gardening club have also been working hard to create natural habitats for animals within the allotment area and have been maintaining some of the beds that the children have planted seedlings into during the autumn term. The work they have undertaken to improve biodiversity through horticulture has been outstanding and we look forward to hearing about some of the other winter projects they have undertaken as the term continues.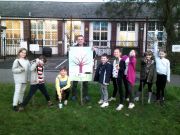 Outdoor Learning Week
The Burrow has been being used as part of Springfield's Outdoor Learning Week. Many classes had a great time completing projects that enabled them to explore the wooded area. Using cameras, they looked at natural habitats and considered the different woodland perspectives of different creatures when taking photographs. This has led them to complete some fantastic artwork towards the end of the week based upon the images taken. Work on The Burrow is continuing with plans to meadow an area, so that flowers and other plants attract insects and other wildlife and work to allow better access to areas like the pond.