Trips and Extra-Curricular Activities
Year 3
During our first term Year 3 took part on a local walk to Cedars Park. The purpose of this trip was to investigate and identify different forces found while using playground equipment. We noticed that we needed to push or pull most equipment to use it. We also discovered gravity and friction at the park and discussed how forces are found in our daily life!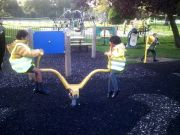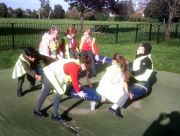 Year 3 went on a local walk to investigate, Urban Artwork. They walked, in groups to Sunbury Cross underpass and studied the different types of graffiti art that they saw. Pupils listened to the traffic sounds that they could hear in the underpass and discussed how these made them feel. These discussions tied in with the current poetry topic in English, where the children have been using onomatopoeia in their writing. Pupils also used their recent Science knowledge about light, they looked at how artificial light is used in the underpass and the impact of this on the urban artwork.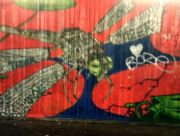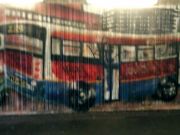 Year 4
As part of the Year 4 'Victorian Day, ' pupils also participated in a 'wow' curriculum workshop on the Victorians. Pupils learnt about key historical moments within this period, including participating in a textiles workshop.