Trips and Extra-Curricular Activities
Building Anderson Shelters
Thank you to all the parents that attended the Year 6 'Family Learning Afternoon' as it was appreciated by both staff and pupils to see so many of you take time out of your day to celebrate your children's learning - they were so excited! The children had a fantastic time and loved sharing their learning with you. It was enjoyable to watch the children build Anderson shelters with such enthusiasm as they shared their knowledge and understanding.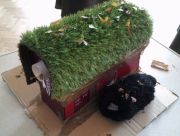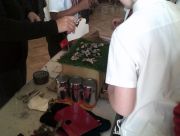 Science Workshop
Year 6 children were visited by the 'Hands on Science' workshop, where they experienced a real-life dissection of a lamb's heart. The circulation and heart dissection were carefully supervised and was a truly inspiring workshop. It really brought anatomy to life and provided a unique learning experience for our children. Within this session, they also learnt the importance of how to keep their bodies healthy, with discussions around a balanced diet, exercise and life choices.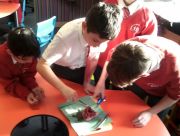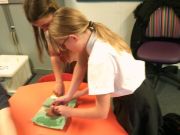 Burwell House
Burwell House welcomed our Year 5 pupils, as part of a three-day residential trip, taking part in an array of activities which has left them quite exhausted. Well-done to all children for some excellent learning this week.