Trips and Extra-Curricular Activities
Year 5 – STEM Day
Year 5 had a fantastic STEM Day learning all about coding, how rockets launch and how planes fly. They were fortunate to have Kingston Technology host the workshop and were involved in many practical activities, that developed their scientific knowledge. The day allowed the children to work together in teams and garner a love of science that could possibly inspire them to become scientists in the future.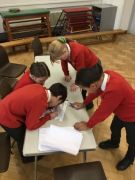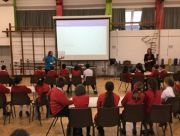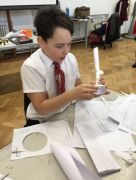 Year 5 – Residential to Burwell House
Year 5 had a memorable three day residential at Burwell House, where they got to learn about the local history and stay in an old, fabulous house. During their stay, the Year 5s got to develop their mapping skills, use their creativity in making Batik bags and even perform in a TV studio. What a wonderful experience! Until next time Burwell House.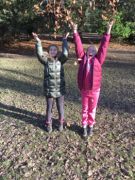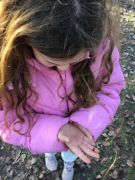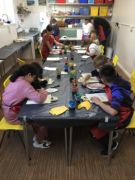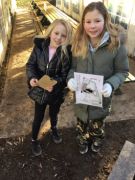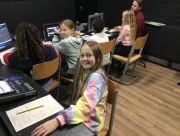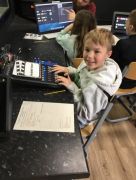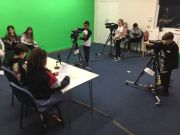 Junior Citizenship
On Tuesday, Year 6 attended the Junior Citizen workshop at Walton Fire Station. Junior Citizen has been running for over ten years and is organised by Spelthorne Borough Council with support from the Surrey Police and Crime Commissioner, Surrey Fire and Rescue, Surrey Police, RNLI, Southwestern Railway and St John Ambulance. The children took part in interactive workshops, which taught them about staying safe and being good citizens. Topics covered included: first aid, stranger danger, fire safety, water safety and contacting the emergency services. The children displayed exemplary behaviour and were a credit to Springfield and our community.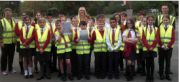 WW2 Workshop
Chertsey Museum provided a wonderful and engaging workshop on WW2 for our Year 6s. Air raid sirens were raised to invoke a feeling of what it was like when a potential threat was imminent and genuine gas masks were on display for the children to look at! All the children were enthralled by the artifacts on display and the informative delivery of tales as well as true accounts by a member of Chertsey Museum. Activities were designed to provide the children with an enriching experience and to further support their understanding on rationing, The Blitz, evacuees, and air raid shelters. The workshop allowed the children to ask meaningful questions that encouraged enthusiasm and excitement for their topic of study for this half-term - WW2.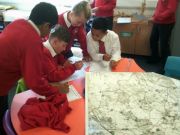 Building Anderson Shelters
Thank you to all the parents that attended the Year 6 'Family Learning Afternoon' as it was appreciated by both staff and pupils to see so many of you take time out of your day to celebrate your children's learning - they were so excited! The children had a fantastic time and loved sharing their learning with you. It was enjoyable to watch the children build Anderson shelters with such enthusiasm as they shared their knowledge and understanding.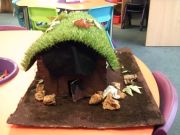 Year 5 Rotary Club Link
We have a long-standing link to the Rotary Club and Year 5 were presented with dictionaries this week. These are always cherished by the children, helping them not only in lessons, but also with home-learning too.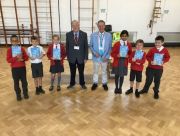 Year 5 Family Learning – Egyptian Cartouches
Year 5 have been learning about ancient Egypt and during the Family Learning session we created clay cartouches.